Invisalign & Braces | Leander, TX
Strong Options for Every Smile
You're unique, and at Pendleton Orthodontics, you can find treatment options to meet your goals, budget and lifestyle. Dr. Pendleton gives patients of all ages personalized treatment and high-tech options.
Our team can help you with many orthodontic issues, like bite problems, tooth alignment, TMJ disorder and sleep apnea. Dr. Pendleton offers many dental solutions, including braces, Invisalign®, surgical orthodontics, retainers, TADS, and other orthodontic devices.
Expanders
A rapid palatal expander (RPE) is an orthodontic appliance that treats malocclusions (bad bites) by slowly increasing the width of the upper jaw.
Treatment with a rapid palatal expander is an easy and tolerable process that can deliver excellent orthodontic results and significantly improve the function and appearance of a smile and bite.
Rapid palatal expanders are most effective in early childhood and before puberty when the two halves that make up the upper jaw are still fusing and are more malleable. At this point in the jaw development, the two bones can be more easily separated, widened, and stabilized.
Retainers
Dental retainers are most commonly used for post-treatment retention, but they can also help if you:
Have a sleep disorder, like sleep apnea
Suffer from temporomandibular joint disorder (TMJ or TMJD)
Struggle with biting or chewing
Breathe through your mouth rather than your nose
Grind your teeth
Have crowded or impacted teeth
Undergo a full smile makeover
Once Dr. Pendleton determines your dental problem, he'll talk to you about your retainer options.
Pendleton Orthodontics offers custom night guards to treat bruxism or teeth grinding symptoms. Dr. Pendleton designs night guards to fit your mouth's unique size and shape.
Your night guard fits like a retainer and is made of high-quality soft or hard plastic that won't irritate your gums.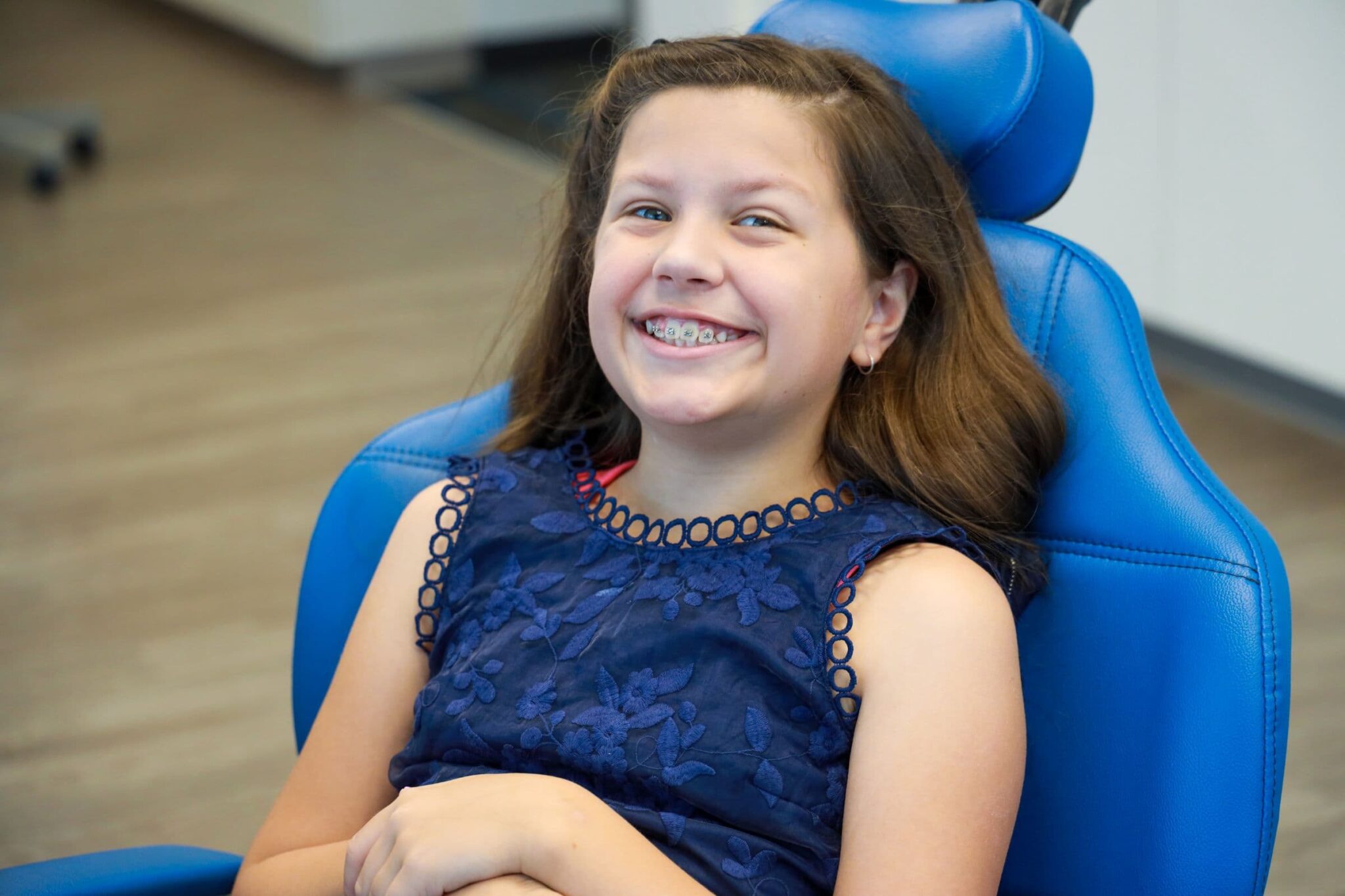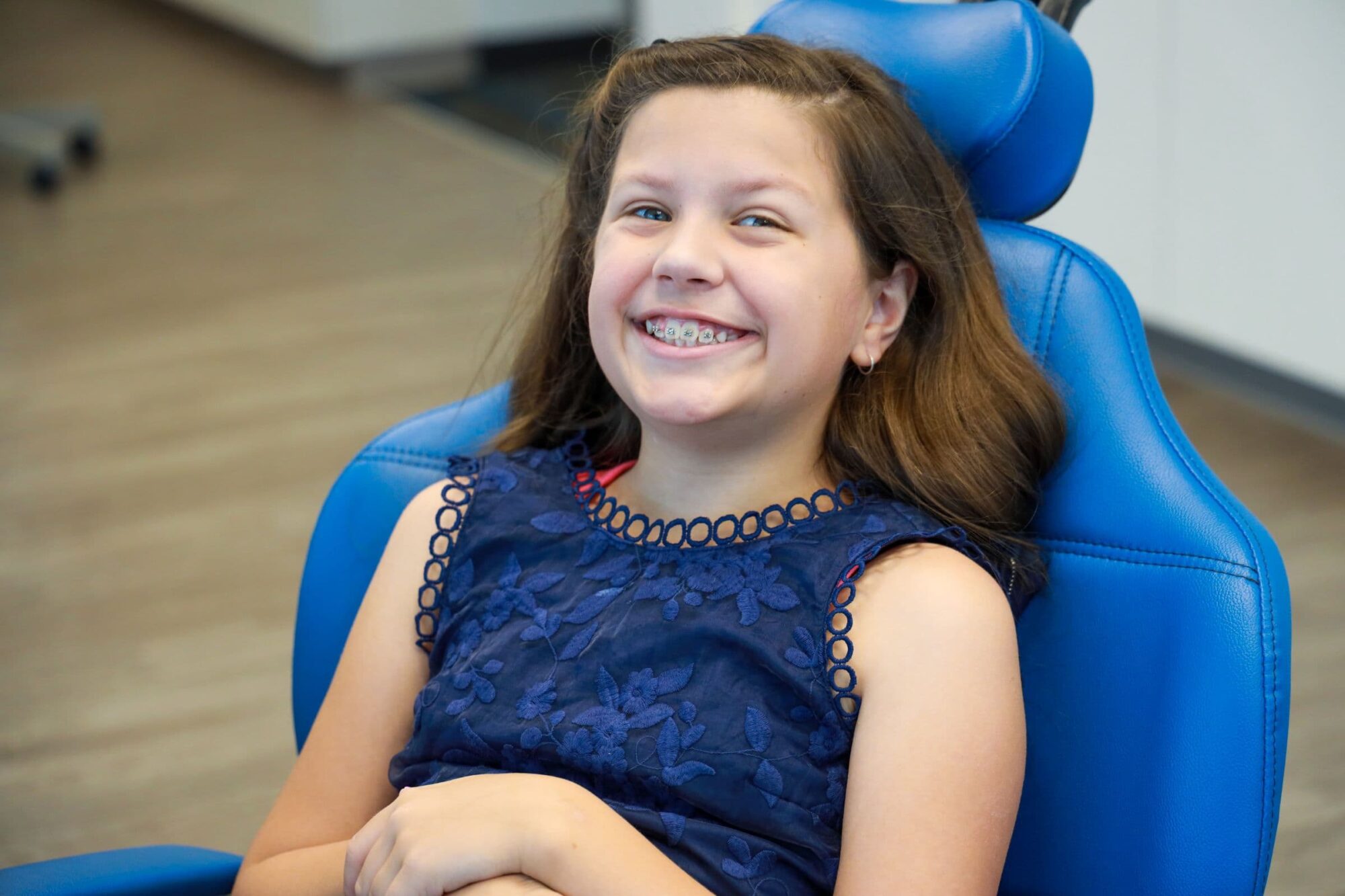 TMJ
Temporomandibular joint (TMJ) disorders are issues affecting the joints that allow you to bite, speak, clench your jaw, and yawn. TMJ disorders have distinctive symptoms that can come and go or stick around and get worse with time, including:
Pain near your ears or temples
Jaw stiffness
Jaw locking
Tooth alignment changes
Clicking or popping sounds when you open or close your mouth
A grating sensation when you open or close your mouth
Neck or shoulder pain
Your personalized treatment plan for TMJ disorders might involve:
Oral splints
Physical therapy
Medication management
Joint injections
Education about harmful habits, like clenching or bruxism
Surgical Orthodontics
Surgical orthodontics, or orthognathic surgery, can correct severe skeletal irregularities that affect your face shape or jaw alignment.
Structural irregularities in the jaw may result from congenital disabilities, facial injuries, or environmental or habit-related issues. Here are some signs you might need it:
A receding or protruding lower jaw
A receding or protruding upper jaw
Open bite
Crossbite
Frequent temporomandibular joint (TMJ) issues
Speech impediments
Facial asymmetry
Swallowing issues
Obstructive sleep apnea and other breathing problems
Gummy Smile (or Vertical Maxillary Excess)
Pendleton Orthodontics offers stronger teeth whitening products than the products available over the counter.
During your consultation for teeth whitening, Dr. Pendleton takes digital impressions of your teeth to create customized trays for the whitening product. These trays fit over your teeth perfectly and saturate the product across their surfaces.
You take the whitening trays home and use them according to Dr. Pendleton's instructions. With your kit, you can whiten your teeth on your own time in the comfort and privacy of your home.
TADs (Temporary Anchorage Devices)
TADs are temporary implants that we use to anchor your orthodontic appliance. The implants are typically made of titanium.
The process involved in implanting a TAD is relatively simple and quick, and we'll take it out when you finish treatment. TADs make moving teeth much easier for everyone involved, especially you.
Smile Makeover
A smile makeover combines procedures to give you the most attractive smile possible. The first step is a consultation with Dr. Pendleton. He'll review your dental history and discuss your smile goals to create a customized smile makeover plan.
Smile makeovers typically consist of multiple procedures over several visits to our Leander, TX office. Whatever you need to achieve a more beautiful smile, we'll help you reach that goal!
Multi-Disciplinary Treatments
As an orthodontist, Dr. Pendleton can straighten your teeth, but he cannot significantly change the shape of teeth or help you grow teeth that are missing.
Dr. Ryan works with dentists, periodontists, oral surgeons, and other specialists around Leander to provide comprehensive treatment that meets your needs.