You Deserve a Remarkable Treatment Experience
When you choose Pendleton Orthodontics to care for your smile, you choose the team that will put you first. You can feel confident that Dr. Pendleton and his expert team have your best interest at heart when you contact our Leander office.
Expert Training
Dr. Pendleton has over 10+ years of experience in private dental and orthodontic practice. No matter where you're at in your orthodontics journey, just starting or mid-treatment, Dr. Pendleton has a wealth of knowledge and experience to get you confidently smiling.
Since completing his residency, Dr. Pendleton has worked with several orthodontists with different treatment styles to develop a wide array of orthodontic skills for any situation he encounters. He has also had the experience of taking over patients from previous doctors and remedying bite problems caused by people using DIY home orthodontics kits.
Dr. Pendleton has been an Invisalign® provider since before graduating from dental school. He has been able to work with many adults and teens that are interested in Invisalign®. For over eight years, he was fortunate to work at a "Super-Elite" Invisalign® office, which means they started more Invisalign® cases than 99% of other treating doctors in the U.S.!
Dr. Pendleton could understand and manipulate the Invisalign® appliance more than most so that his finished cases can be at the highest level. He has completed over 1000 cases and can give you the most unbelievable smile imaginable without bracing.
Patient Comfort
With his extensive clinical experience, Dr. Pendleton will do everything he can to help you avoid orthodontic emergencies. However, accidents happen (wires poking, broken brackets, etc.), so he can take care of you whenever you need him, including after hours and on weekends.
Dr. Pendleton had to have braces twice when he was a child, a process known as two-phase treatment. After his experience with braces and working with young children, he wanted to create a way to provide more efficient AND pleasant treatment. This led to his conservative approach to early intervention.
Many orthodontists treat early, and others never treat early. Dr. Pendleton's perspective is to look at the big picture and address significant "red flags" as they present themselves to avoid future asymmetries, irreversible tooth damage, or the unwanted removal of permanent teeth. Dr. Pendleton will explain the situation in detail so that you can make the best decision for your child.
With the advent of new technologies, impressions are no longer needed! If you hate the "gag" feeling from those awful molds, now it can be done with a magic wand that takes pictures of your teeth and creates a more accurate scan than impressions! Our iTero scanner makes procedures that used to be challenging quick, and easy.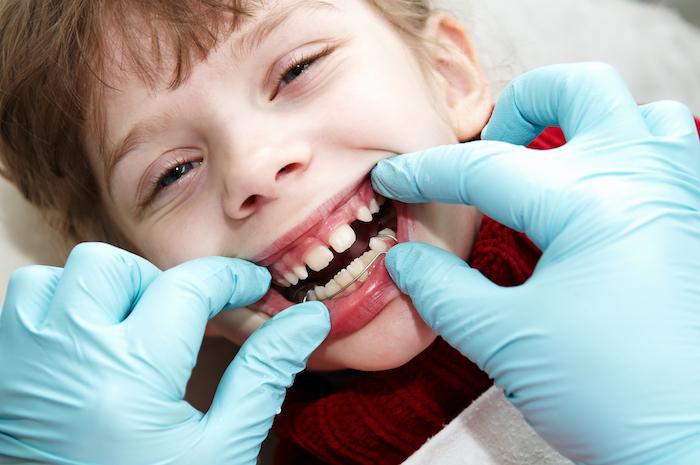 Affordable Care
Dr. Pendleton is committed to your care and making each visit remarkable. He knows not everyone can afford comprehensive orthodontics. He knows some patients may require surgery but does not want to go that route.
Dr. Pendleton believes that his job is to inform you of the situation and educate you so that you can choose from different options and make the best decision for yourself or your child regarding treatment types, lengths, finances, and more.
Ultimately, it is your smile, and Dr. Pendleton wants you to be happy with the experience from beginning to end. Pendleton Orthodontics is a participating provider for almost all Texas dental insurance companies to help lower your costs while still receiving superior care.
Start Your Treatment on Your Schedule
The orthodontic treatment process involves a series of visits to Pendleton Orthodontics. We value the relationship we will build with you and your family throughout that process. Dr. Pendleton wants you to feel confident that you're receiving the best orthodontic care possible.
Once you feel like we've answered all of your questions and concerns at your free consultation, you can start your treatment at Pendleton Orthodontics when it's most convenient for you. We value your time, and we know you want to make the most of every visit to our office in Leander.
Contact our office to schedule your free consultation and start your smile transformation today.