Leander Invisalign®
Your Clear Solution for Straighter Smiles
The popularity of the Invisalign® system is unsurprising when you know the many benefits it has to offer. At Pendleton Orthodontics, we successfully treat many orthodontic issues at our Leander office.
Dr. Pendleton has more than 15 years of experience with Invisalign, previously working at a Super Elite Invisalign practice for nearly a decade, placing him in the top 1% of the world's Invisalign providers.
Our Invisalign Process at Pendleton Orthodontics
If you're dreading the thought of long dental appointments and a mouth full of metal wires, Invisalign clear aligners from Pendleton Orthodontics may be the right choice to straighten your teeth.
Dr. Pendleton can use Invisalign to give you a stunning smile in almost half the time of traditional braces by creating a series of clear, custom-fit aligners. Visit our office in Leander for a convenient process from start to finish.
1. Come in for Your Smile Consultation
At your first free consultation, Dr. Pendleton will assess the current state of your teeth and discuss the results you want.
If Dr. Pendleton determines that Invisalign's clear, removable aligners are the best solution to help you reach the smile you want, we'll sit down with you to discuss the financial options and treatment plans that best fit your situation.
2. Make a Plan
Our Pendleton Orthodontics team will take digital images and X-rays of your teeth and use these to create your treatment plan. We'll use a computerized program to design a series of clear, comfortable removable aligners that will shift your teeth in stages toward a beautifully straight smile.
Dr. Pendleton precisely designs each set of Invisalign trays to adjust your teeth to a predetermined location. You can even see a digital projection of your final results before you start treatment.
3. Wear Your Almost-Invisible Braces
After receiving your Invisalign aligners, you should wear them as much as possible, but you can easily remove them for eating, flossing and brushing.
You'll come into Pendleton Orthodontics for check-ups about every six to eight weeks to get your new sets of aligners and so Dr. Pendleton can check the progress of your teeth. These checkups are generally quick and painless because you won't have any wires to check or tighten.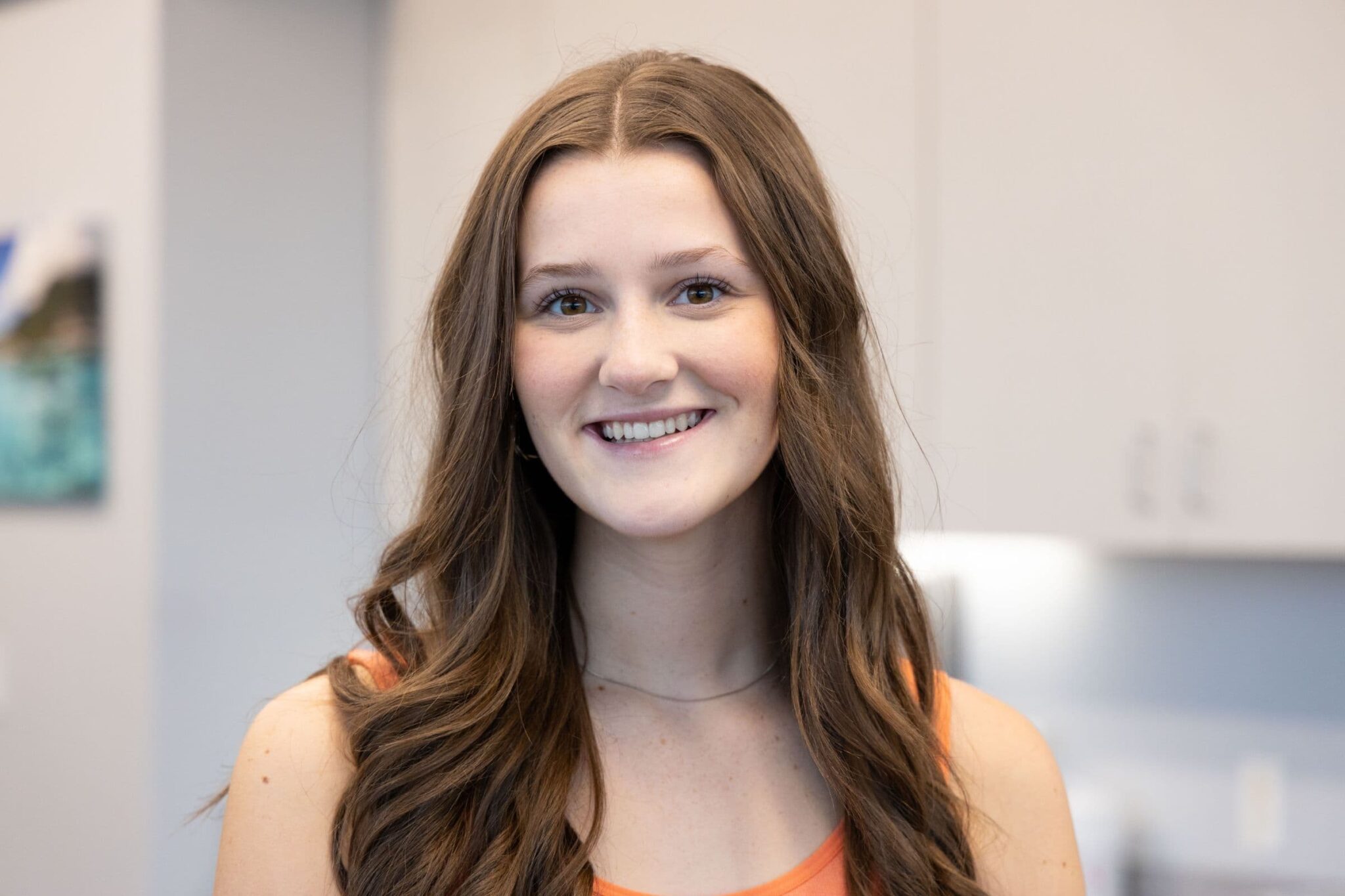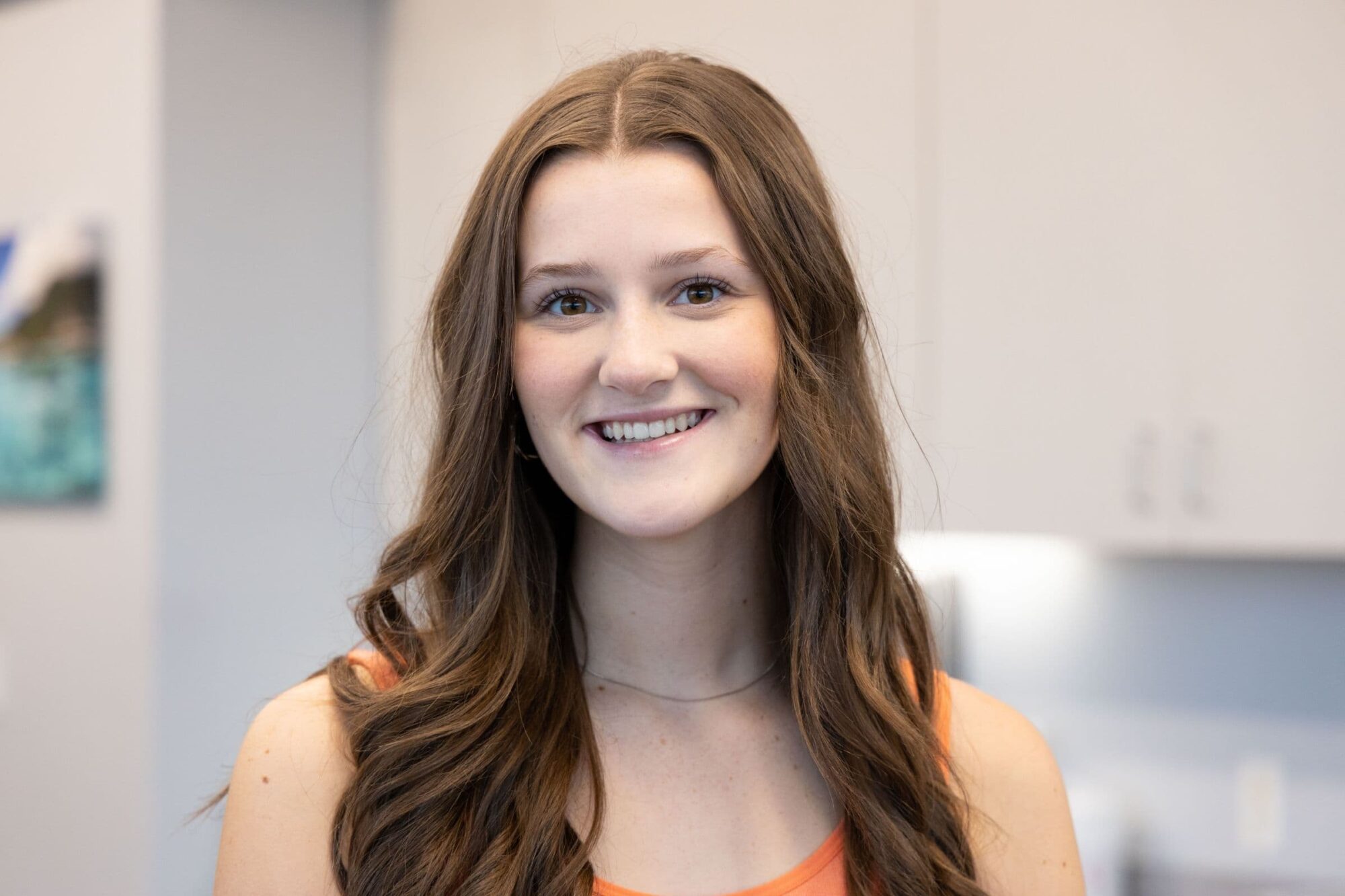 What Is Invisalign?
Invisalign is a personalized orthodontic treatment system that can reposition your teeth with discretion, precision, and convenience. During Invisalign treatment, you'll wear clear plastic aligners over your teeth during most of the day and evening except when you eat, drink anything but water, or brush your teeth.
Thanks to state-of-the-art technology like iTero® digital scanning, Dr. Pendleton designs your aligners with precise measurements and no messy impressions. These aligners fit over your teeth seamlessly while placing modest pressure at specific points, straightening the teeth gently and slowly over time.
You'll get several sets of aligners that you'll wear in a specific order so they can shift your teeth gradually without causing any pain. You might feel the pressure on your teeth for the first day after changing aligners, but you'll adjust to wearing them quickly.
Depending on Dr. Pendleton's explicit instructions, you need to wear each aligner for between one and two weeks to stay on track with your treatment. When you finish your treatment, Dr. Pendleton gives you retainers so you can enjoy the results for a lifetime.
What does Invisalign treat?
Dr. Pendleton's background working with Invisalign has refined his skills in treatment planning and producing satisfying results. His detail-oriented techniques allow him to treat mild to severe forms of malocclusion, including:
Underbite
Overbite
Crossbite
Open bite
Crowding
Wide gaps
These alignment issues can cause self-consciousness about your smile, and braces may affect your confidence. Since Invisalign aligners are nearly indistinguishable to the naked eye, you'll only see improvements along the way.
What are the benefits of Invisalign?
Pendleton Orthodontics offers personalized treatment plans that look different for each patient according to their needs. During your initial visit, Dr. Pendleton helps you compare the pros and cons of other orthodontic treatments in his office.
While weighing your options, consider these Invisalign advantages:
Less visible appliances
Little to no dietary restrictions during treatment
No mouth irritation or blisters
Easier brushing and hygiene
Distinguishable results within months
Minimal office visits
Dr. Pendleton and his team at Pendleton Orthodontics coach you on how to clean and care for your aligners during treatment. You can clean your aligners with a specialized Invisalign cleaning kit or an old-fashioned toothbrush and hand soap.
Straightening your teeth no longer involves significant oral discomfort or tricky dietary restrictions. To find out if you're a good candidate for Invisalign, call Pendleton Orthodontics or book a consultation online today.
Dr. Pendleton wants teens around Leander to be able to enjoy the activities they love while getting efficient orthodontic treatment for crowded teeth, uneven spacing, and bite issues.
At Pendleton Orthodontics, we want our teen patients to be excited about starting their journey toward straighter teeth, and Invisalign makes that happen.
Invisalign aligners are made of clear plastic and almost invisible, so your friends probably won't even know you're wearing them, and you can focus on doing what you do best—being yourself.
At your first free consultation with Pendleton, you'll learn how Invisalign can be a good fit for your smile and lifestyle!
Differences Between
Braces & Invisalign
When it comes to Invisalign treatment, there's a lot to consider.
Invisalign patients at Pendleton enjoy shorter check-ups, fewer appointments, easier oral hygiene, and fewer emergency visits.
Your cooperation is essential, whether you have braces or Invisalign.
However, the aligners are completely removable, so they come with more responsibility.
Since braces are attached to your teeth, they do the heavy lifting to keep your treatment progressing.
With Invisalign, you need to manage your wear time, keep your aligners clean, and swap them out for the next aligner in the series.
Like traditional metal braces, Dr. Pendleton recommends wearing a retainer after your Invisalign treatment to maintain your new alignment and confident new smile.
Dental Monitoring
At Pendleton Orthodontics, we use dental monitoring to make your Invisalign treatment more convenient. This technology allows us to digitally monitor your treatment weekly to reduce your visits to our office. Dental monitoring with Dr. Pendleton gives you better results, takes less time, and makes the experience more convenient!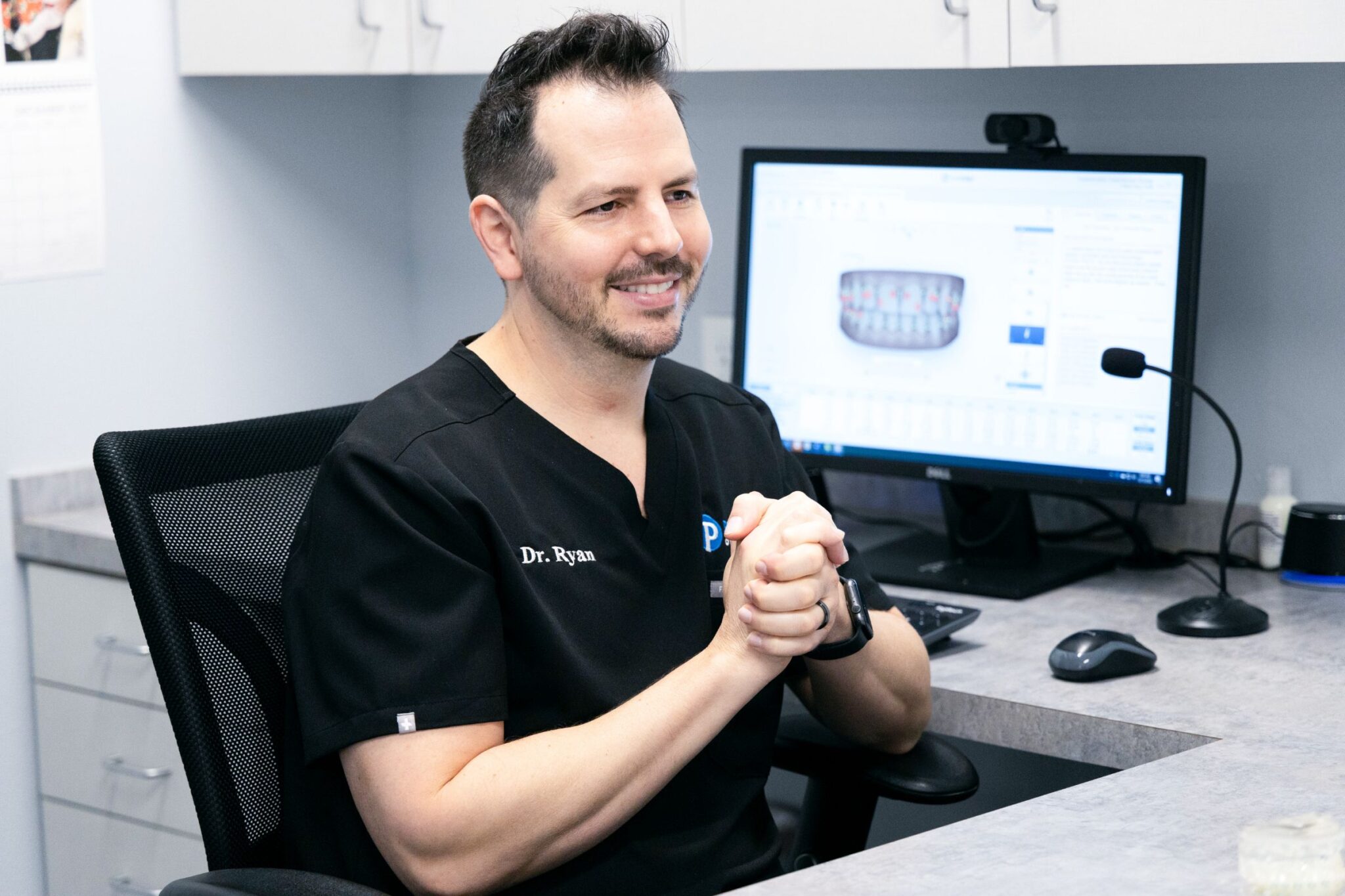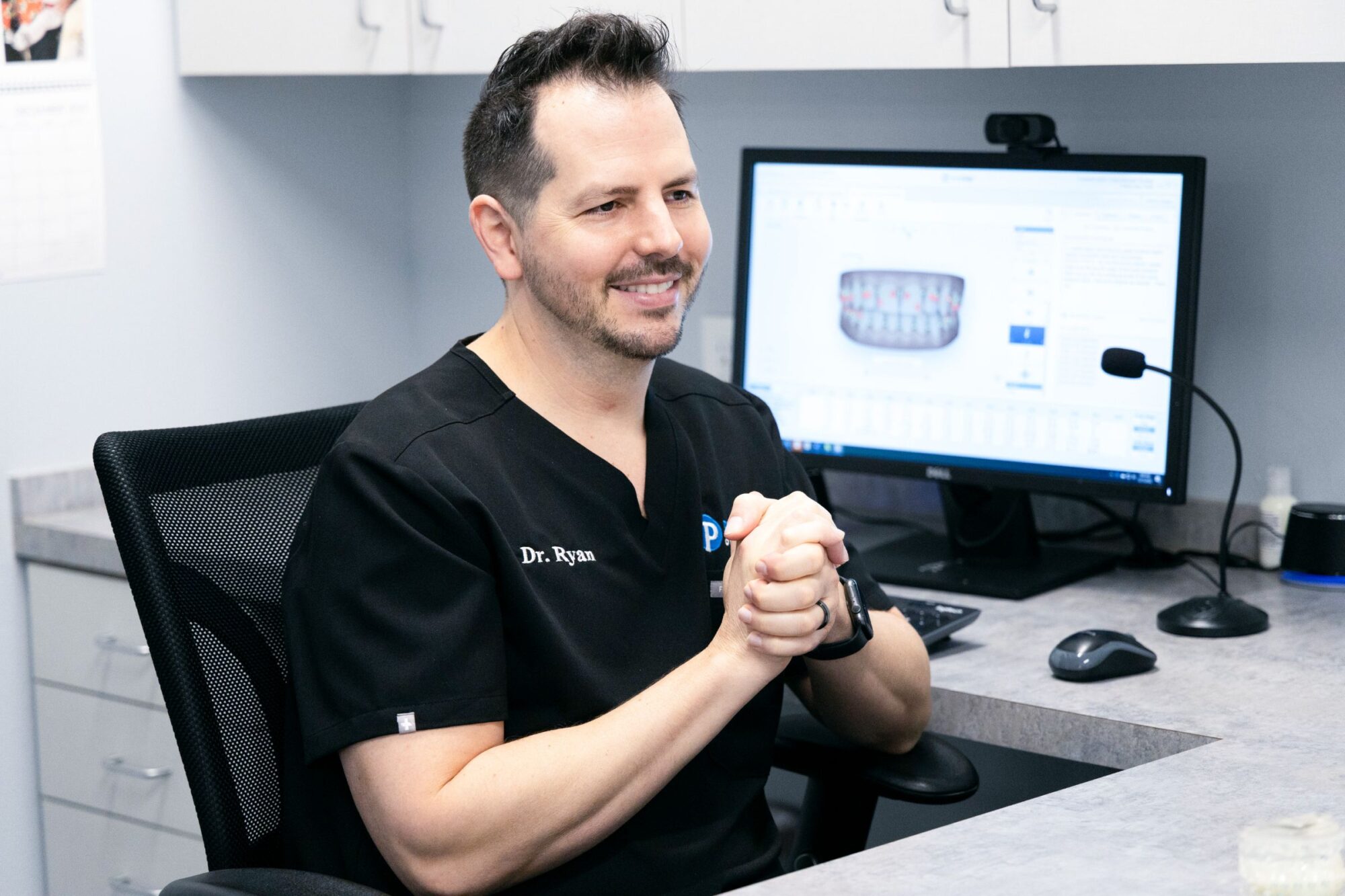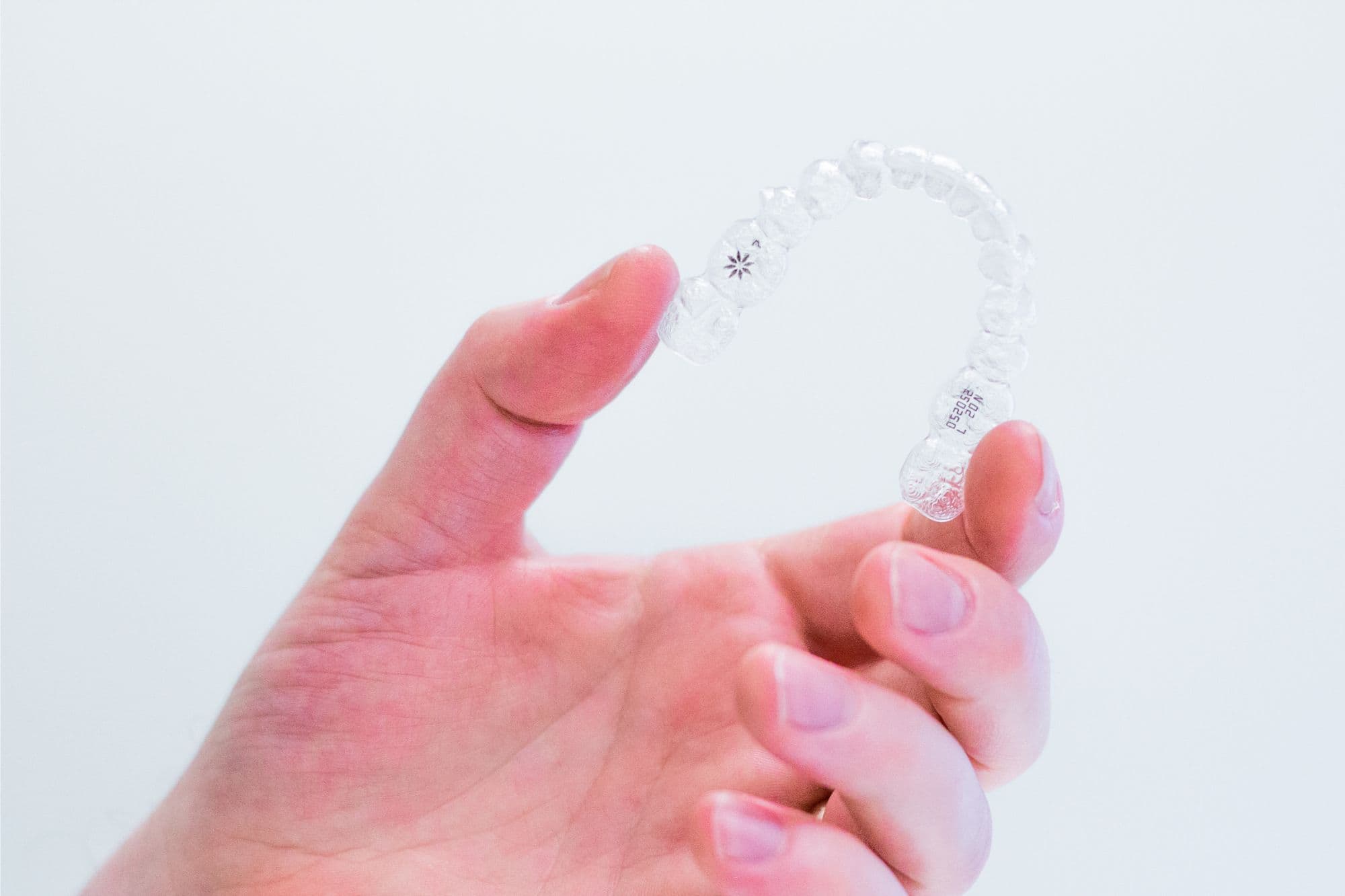 Talk to Us About Invisalign
Invisalign is an excellent option for those who want subtle, effective treatment, and Dr. Pendleton can advise you about the best options for your teeth, bite, and lifestyle.
Schedule your free consultation at our Leander office to learn if Invisalign is right for you.